I have just returned from a wonderful family vacation in Sri Lanka. Visiting Asia for a second time after more than ten years, I really looked forward to the trip!
I have learned that Sri Lanka means 'Sunny Island', and from my experience it truly is!
Being in love with the interior design, I always see, find and look for some inspiration when traveling and exploring around.
In my excitement, I always keep my camera ready to capture things that draw my attention. During our trip we stayed at several resorts and private villas. I saw some interesting and beautiful designs, local products and crafts, so I would like to share these things with you in this post.
Polished concrete cement finish
The first thing that really caught my eye was polished concrete/cement finish, which was popular in the nineties and came back in the past few years and can be found mostly in industrial and modern interior design. I have seen it across Sri Lanka, and I dare to say that is seems to be the most popular interior design trend at the moment. Many newly built or renovated resorts and homes have finished floors, walls, kitchen or bathroom counters, shelving, etc. with polished cement.
Concrete cement as a finish in interiors seems rough, unfinished. It actually feels smooth on touch and could have more or less glossy shine due to the polishing effect. With its natural grey colour, it radiates the warmth of natural material and contrasts well with white. As with every other finish, this one also adds its own texture to a space. When used in combination with fine, smooth contemporary furniture rooms and other spaces, or with natural materials, such as different woods, metals, etc., it sure creates a well balanced, modern and stylish space.
Polished concrete cement finish used indoors and outdoors
Kitchen with open concrete shelving in the beach villa.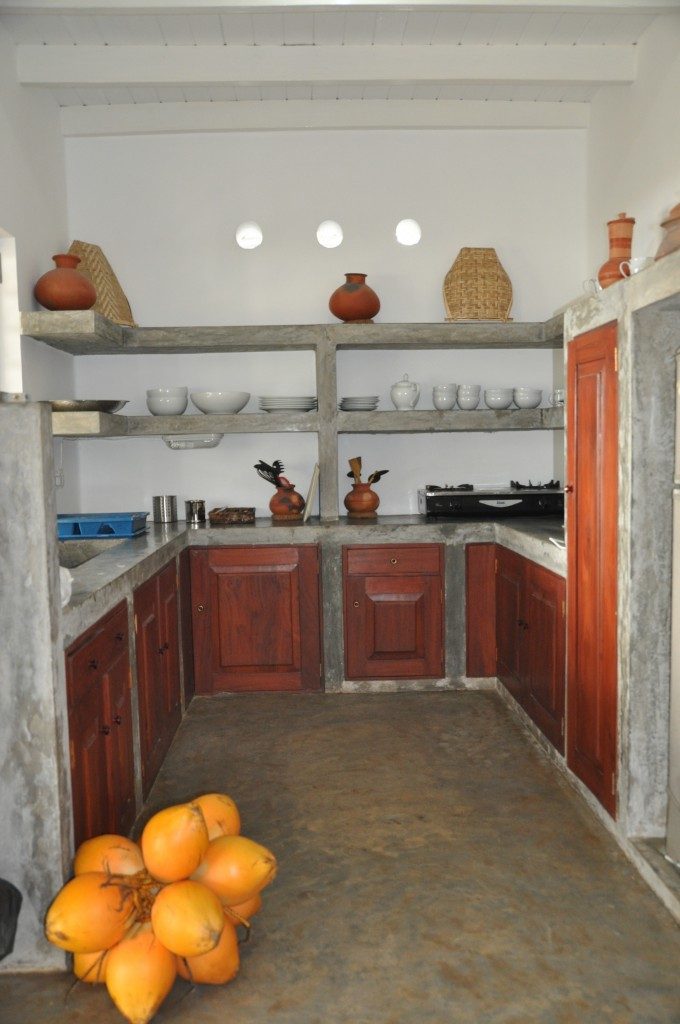 Concrete cubbies in bedroom used as storage space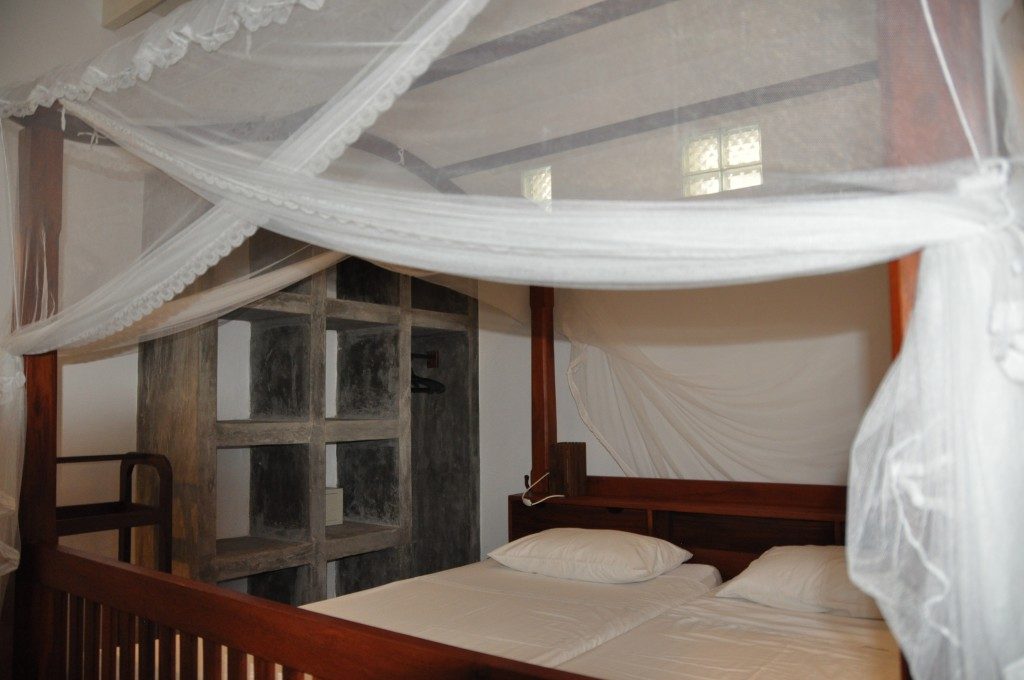 This is polished concrete bathroom in a beach villa
Concrete shelving blended with wood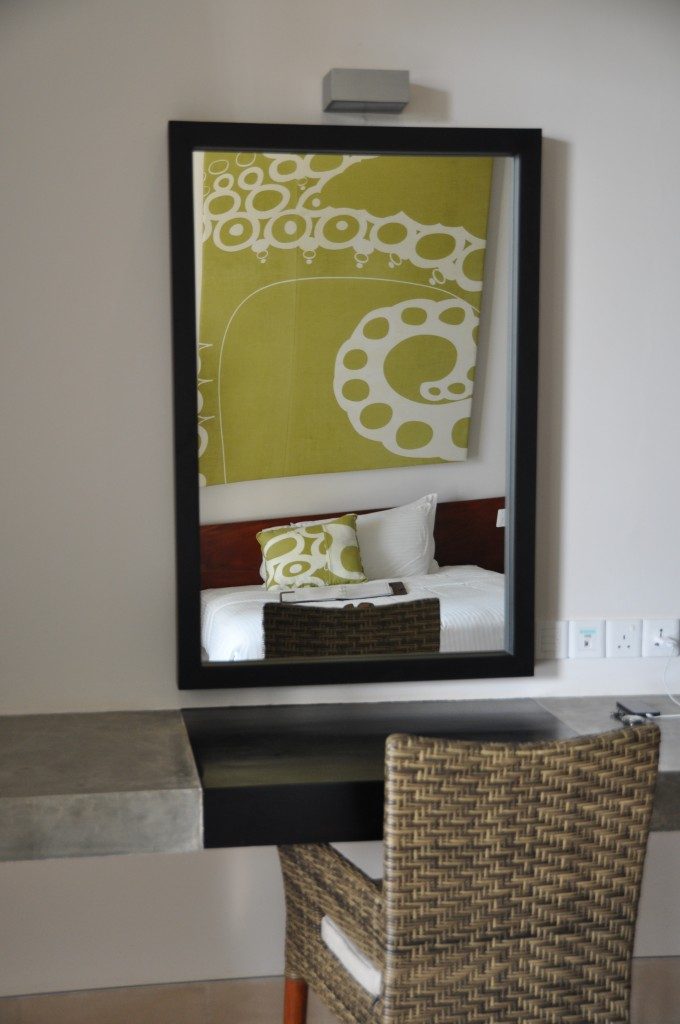 Lovely concrete outdoor sitting area…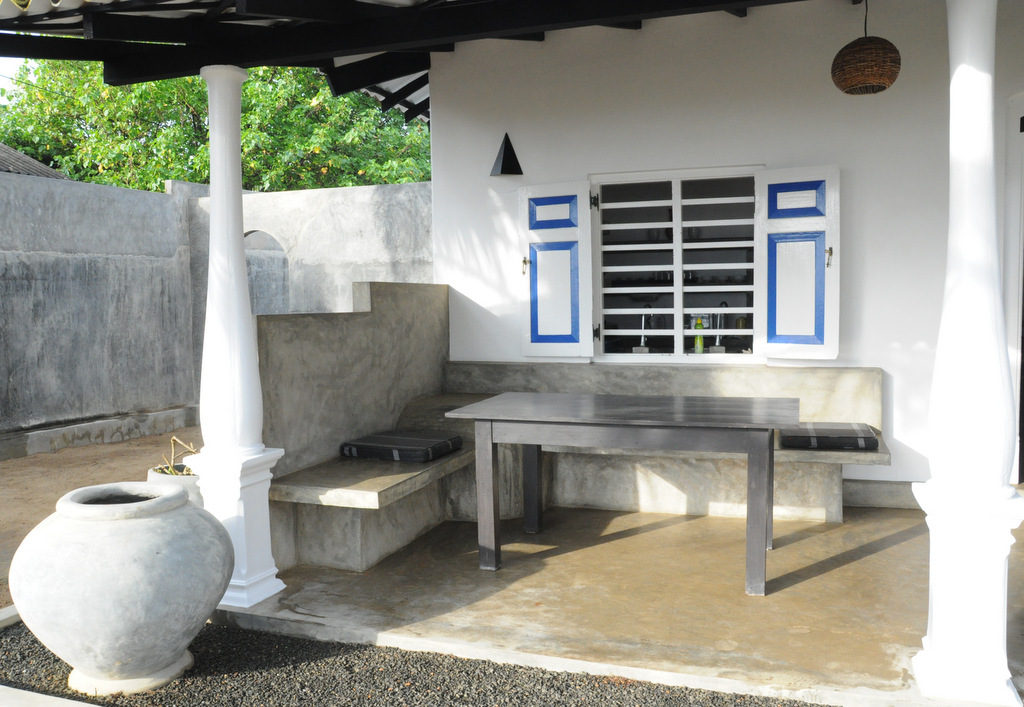 Polished cement bathroom counter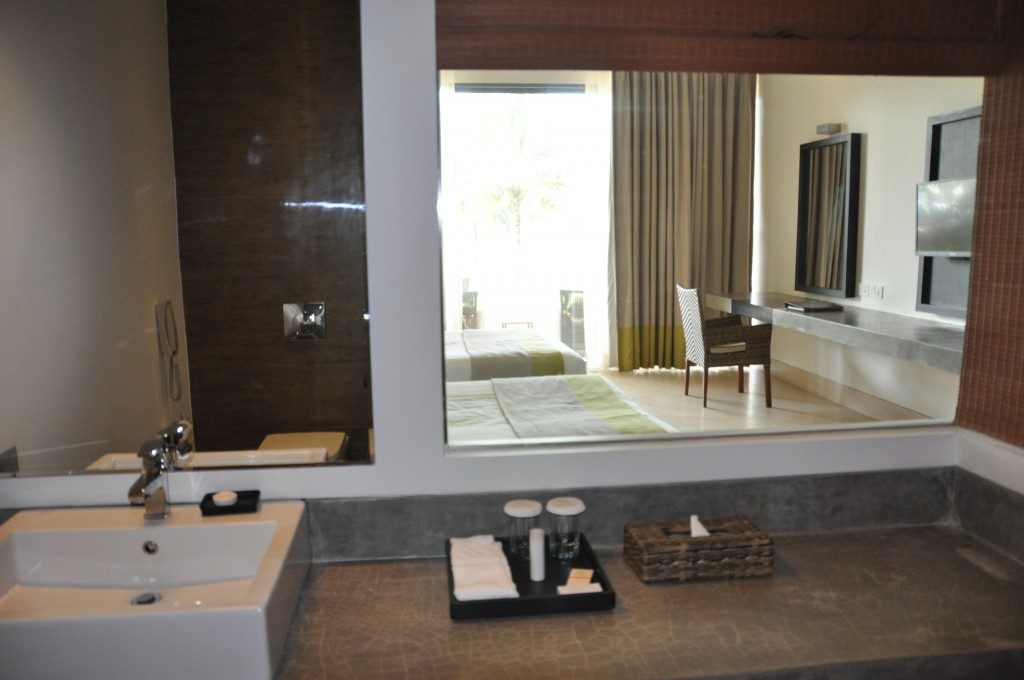 Polished cement shelving in a hotel room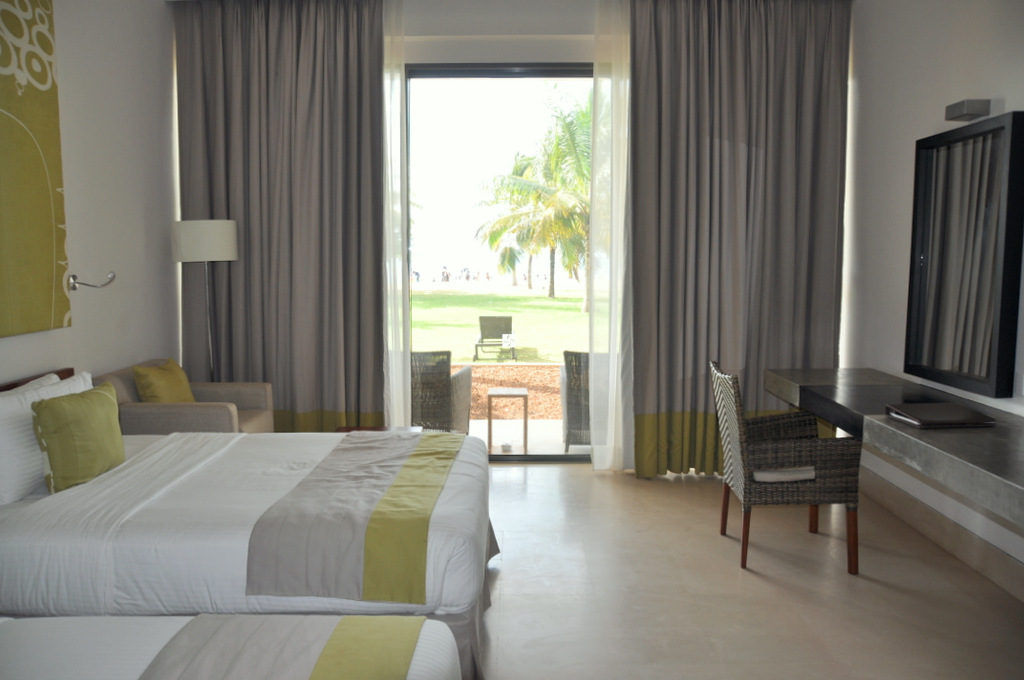 Decorative concrete pool with fresh jasmine and other tropical flowers in the hotel lobby